Description
ROCKIN RED DRESSING STONE
The company that brought you the T3 Razorblade now presents the next generation of blade sharpening technology, the Rockin Red Dressing Stone! We have added a higher concentration of Alumina (Aluminum Oxide), which is proven to be the main component in sharpening and maintaining your sintered diamond products. Moreover, these have a
higher concentration of aluminum oxide.
With just a few passes into our stone you will notice faster, cleaner cuts.
What's more, Rockin Red brings your blades back from the dead! They also feature a s
hatter-resistant rubber bond.
Sharpen & reactivate glazed over sintered diamond products such as:
Wet diamond blades 

Dry diamond blades 

Diamond core bits 

Diamond grinding wheels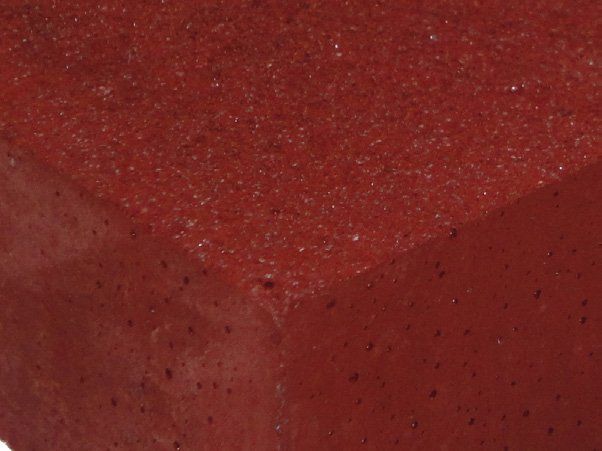 Rockin Red has a Shatter-resistant bond!
Cut the stone to sharpen diamond products with Rockin Red!
PROFESSIONAL TOOLS FOR THE TILE AND STONE INDUSTRY
RTC Products prides itself on offering the highest quality tools used in Tile and Stone installation. Moreover, every product they offer goes through vigorous testing before it is endorsed with the "Shield of Approval". Feel free to browse our site for all Russo products. However, If you have any questions you can email us using our question feature on this site or you can call us at 1-866-601-8105.