Description
SIGMA BEATING BLOCK
Whether removing lippage or forcing air from a Gauged Porcelain Tile Panel installation, the Sigma Beating Block is what you need! What's more, the metal top is ideal for absorbing the shock of most rubber mallets. Equally important is that the unique nylon composition of the core will not scratch the material being installed. The d
imensions of this unit are 6-1/4" x 13". They are i
deal for removing air in vertical installations. Lastly, the s
mooth nylon bottom will not scratch material. If you're in the tile trade and you're not using this, you should really try it out!
RTC Products prides itself on offering the highest quality tools used in Tile and Stone installation. Moreover, every product they offer goes through vigorous testing before it is endorsed with the "Shield of Approval". Feel free to browse our site for all Russo products. However, If you have any questions you can email us using our question feature on this site or you can call us at 1-866-601-8105. Another reason we say this is because we are readily available to answer any questions you may have and are happy to help!

The Sigma beating block is ideal for removing air in vertical situations!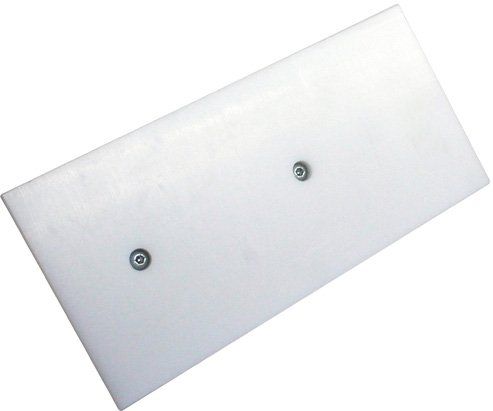 The Sigma beating block has a smooth nylon bottom that will not scratch material!