T SEGMENT CUP WHEELS
These T Segment cup wheels are fast becoming to go-to wheels for grinding down high-spots in masonry and concrete. They are extremely popular with flooring contractors as the T segment actually hangs over the edge of the cup. The benefit is that it allows you to prep right up to the wall.
T Segment cup wheels are fantastic for removing coatings on old floors or for prepping new ones. With a heavy-duty steel core, they are built to last a long time and accommodate the extremely aggressive segments, leaving you with a super tough heavy-duty asset to help you get the job done quickly and smoothly!
They can be used wet or dry and come in 4 1/2 and 7" sizes and feature a 5/8"-11 threaded arbor for you to use on your angle grinder. One piece of advice, use a dust shroud, as these do work at a fast speed!  
RTC isn't the only company making these T-SEG wheels but they are regarded as the best!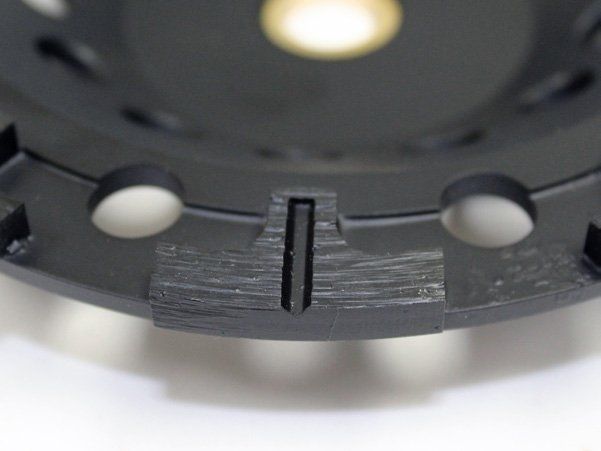 Super aggressive teeth for ultra-fast removal!
Check out our Tile & Masonry Section