Description
HOLE SHOT DRY DIAMOND BITS
These

HOLE SHOT DRY DIAMOND BITS are great
for a variety of materials such as hard porcelain, quarry, slate, ceramic, marble, travertine & granite. These are the latest invention in dry cut diamond technology. What's more, they have a life expectancy of up to 30 holes without water. They have a
Diamond grit edged bit ideal for drilling hard tiles and a s
lotted bit design for easy waste removal. Equally important, they come in the ideal sizes for grab bars, towel racks, and shower plumbing applications.
They include a Drill guide works with bits ranging from 1/8″ (3mm) – 1-3/8″ (35mm). What's more, the drill Guide comes equipped with dual 2-1/4″ suction cups. Finally you can u
se these with a handheld drill of 800-2500 RPM's or a drill press. These are for use when water is limited or not an option. These are available in sizes from 1/4" to 1/2". However, you can also buy them in a complete 6 piece set. Please feel free to call us at 1-866-601-8105 for mixed cases, Current Specials and quantity discounts.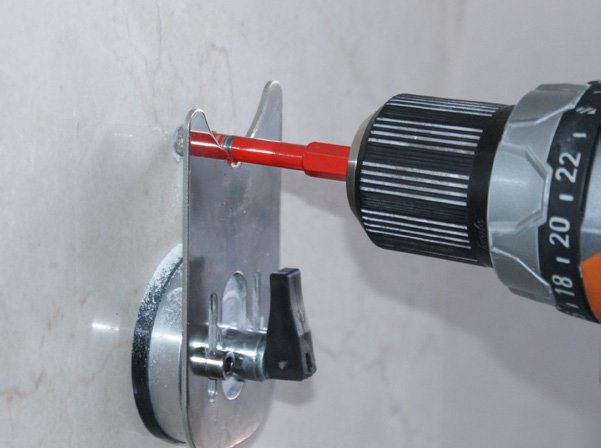 Hole shit bits need no water!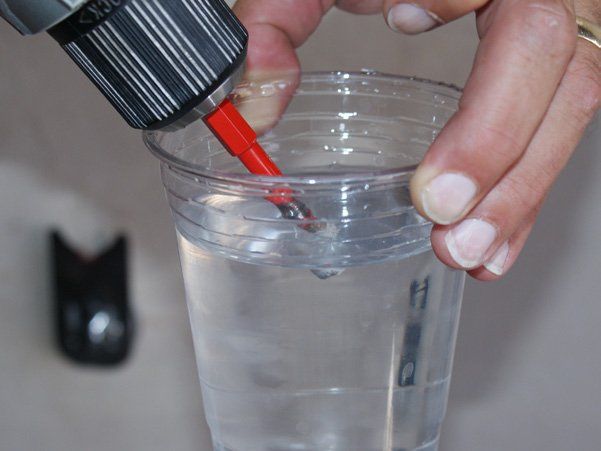 You can dip in water though to extend life of these Hole shot bits.
6 Piece Kit with Suction Drill Guide Kit Contains:
(2) 1/4" (6mm) 

(1) 1/2" (12mm)

(1) 5/16" (8mm)

(1) 3/8" (10mm) 

(1) Suction Drill Guide

(1) Case
See all of our drill bits here
See the manufacturer listing here