HAT TRICK BACKERS & HYBRID DIAMOND POLISHING PADS
You can buy these backing pads individually to accommodate all of our other polishing pads or you can buy them to accommodate the 3pc of Hybrid Diamond polishing pads set listed below.
3 Piece Wet/Dry Polishing Pad System
The innovative technology of the Hat Trick Hybrid 3 piece Diamond Polishing Pads will accomplish a high gloss finish on a variety of materials. Now in three simple steps, you can achieve or exceed the results of traditional seven-step methods, reducing work time up to 60%. The results are amazing, especially on darker color granite! For use on Marble, Granite, Porcelain, Glass, Concrete and  Engineered Stones
Up to 60% more efficient

Provides factory-like finish quality

Can be used wet or dry (wet only on quartz and engineered stone)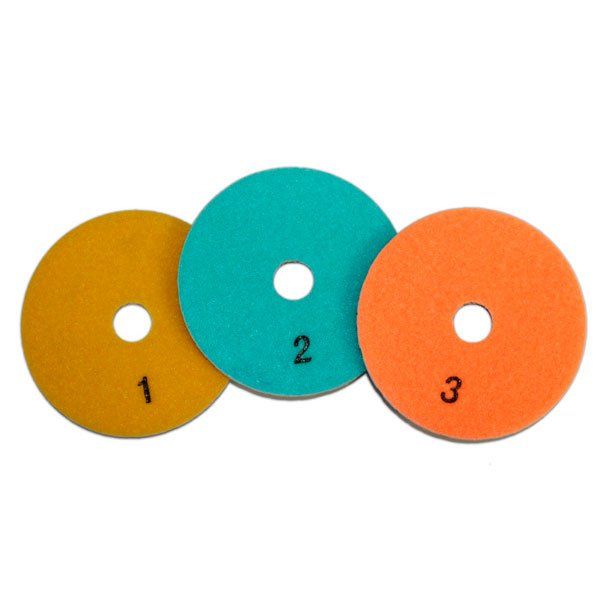 Time-saving 3 step polishing system!
Check out our Tile & Masonry Section